Dreams need Chocolate
24 Hours to Granby Park Launch – Behind the Scenes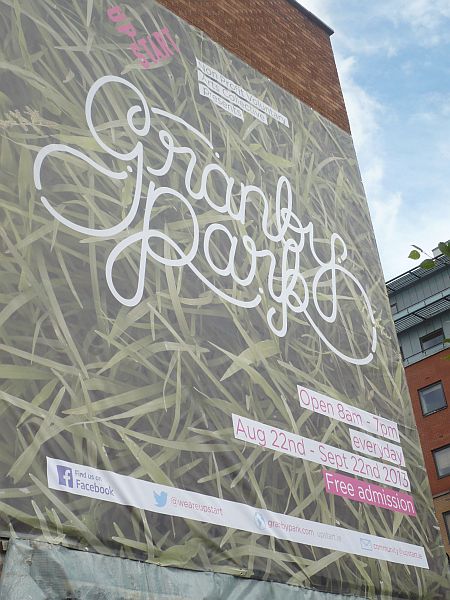 TV Coverage – TV3 News August 21
Great Article on Granby Park in The Journal
I mentioned this morning that I'm coordinating the blogging efforts for the pop up Granby Park in Dublin's inner city.
It's 24 hours to the launch and there was a sense of calm as everyone went about their many activities.
I popped into the office first as I needed help making the Official Roving Blogger ID's.
There were chocolate brownies  that a volunteers friend had made for everyone.
Thanks to the Pepper Pot Cafe.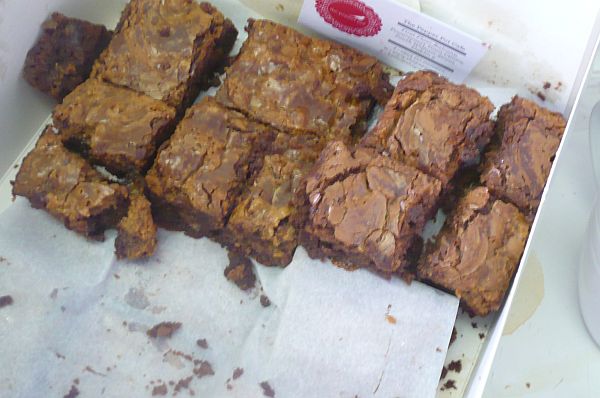 Seriously folks – BEST BROWNIES EVER. They're probably illegal in some countries.
I got some nice shots of some of the crew working away in the office – all fab people.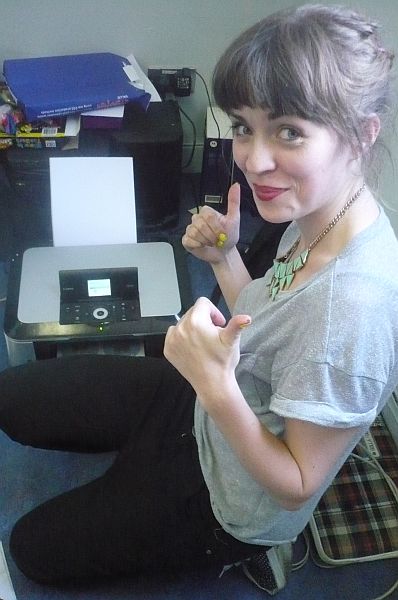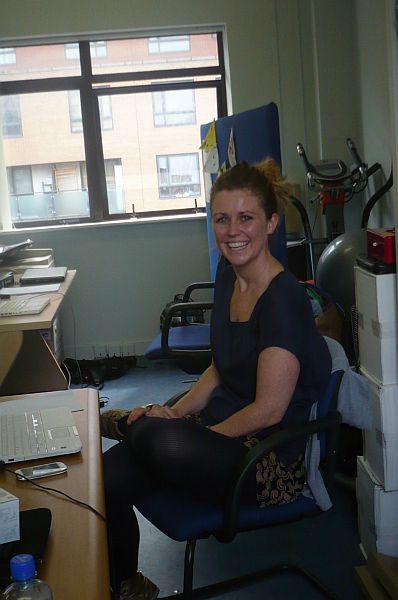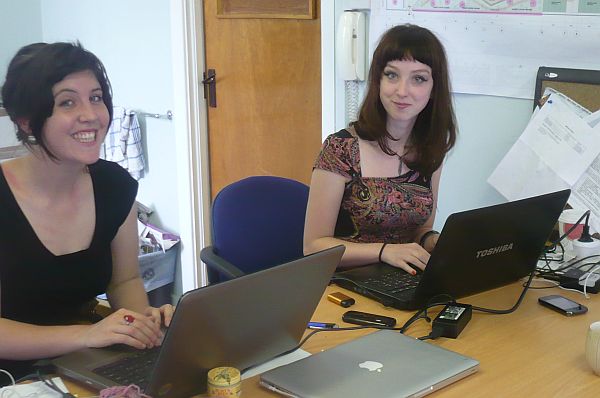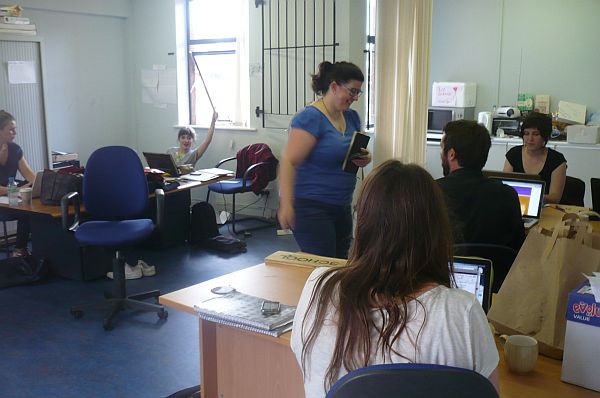 Selina and Mary volunteered to help me make the Blogger ID's and we decamped to the big meeting room and worked away. Selina had to go and do something else so she didn't get in the pic. We LOVE our ID.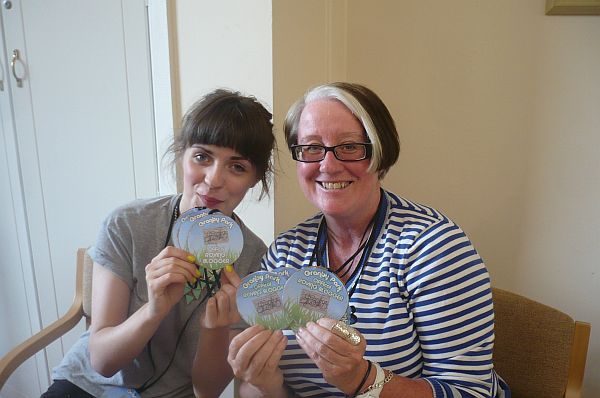 Other crew were in there doing their thing and I was mighty impressed with Anne and Jules sign making.
They project the words into the wood, Karl traces the letters in and then they woodburn them in.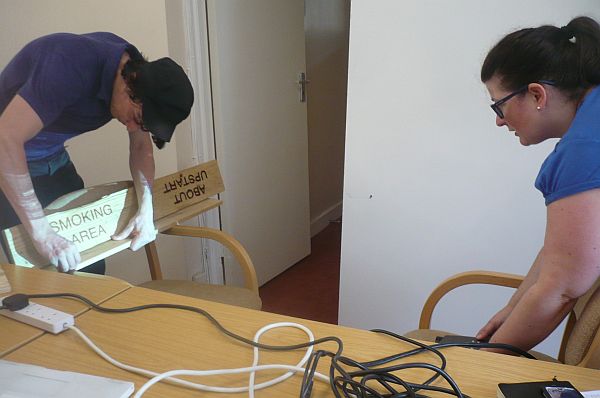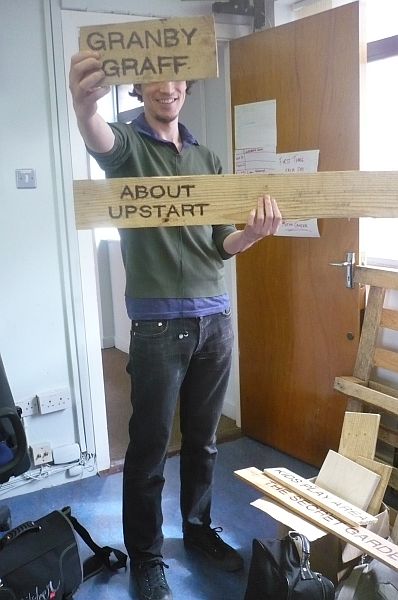 Another example of the creative ingenuity shown by everyone on this project.
And did I mention that everyone is a volunteer?
This is a 100% volunteer effort organised by the glorious Upstart  mob.
People are piling in to help and there's a job and place for everyone.
It's immensely inspiring to see.
I asked a few people why they had volunteered and here are a few replies
I love the whole idea

I wanted to be part of something that's creative in a community

I just wanted to meet some new people

I read about it and really love the whole ethos
I'm loving every minute and every person I've met has been so welcoming.
On the Ground
Mary and I set off with our fab new Official Roving Blogger ID's and I had a great time talking with people and taking pics.
Here's Mary [notice Roving Blogger ID] taking a photo of me taking a photo – we're keen!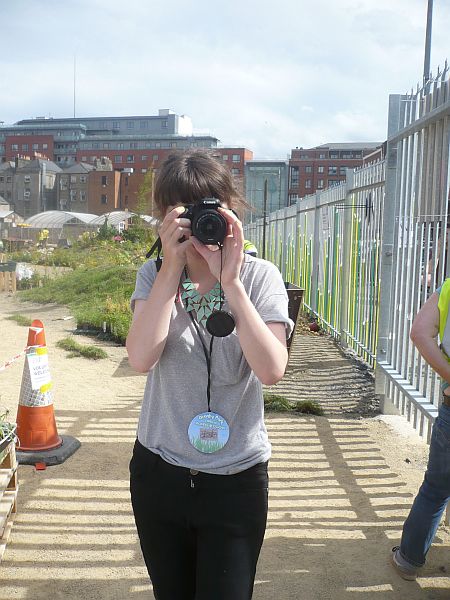 There were a pile of people painting the railings and some lovely volunteers inside the gate to sign us in and give us high vis jackets.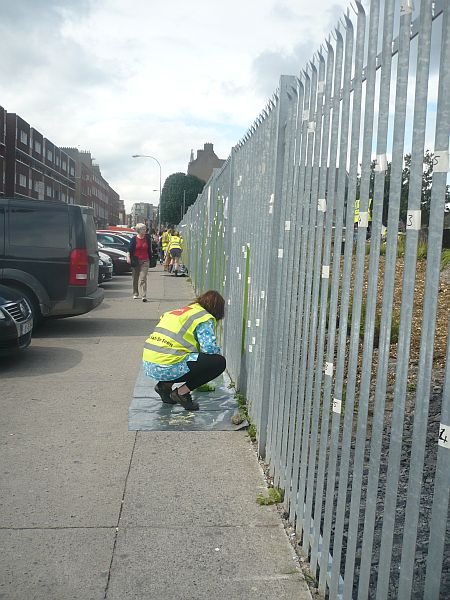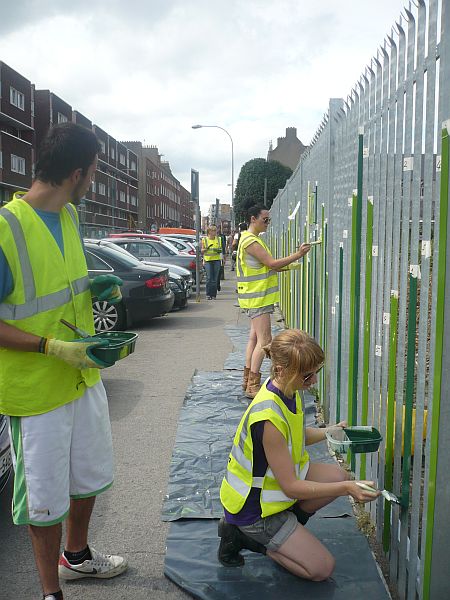 Folks – this is a creative endevour AND it's highly professional.
Health and Safety on site is important and I told the lovely ladies on the gate that they were doing a mighty job keeping us all sorted.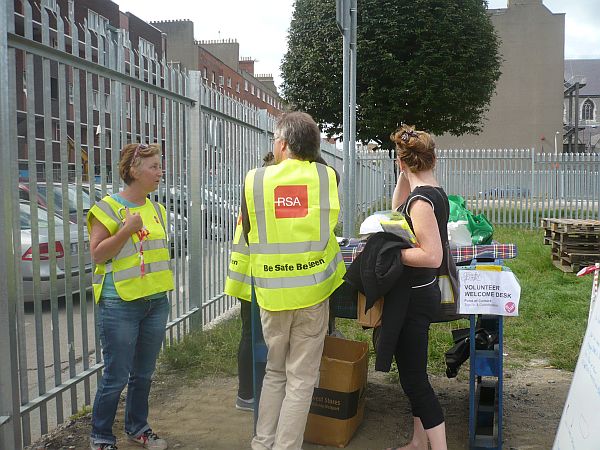 I took some pics of the site from the office so you can get a high view.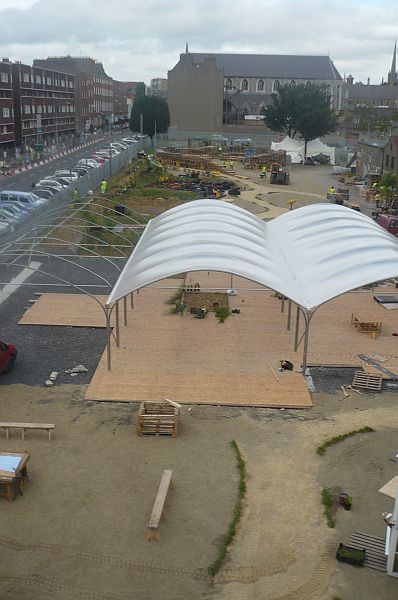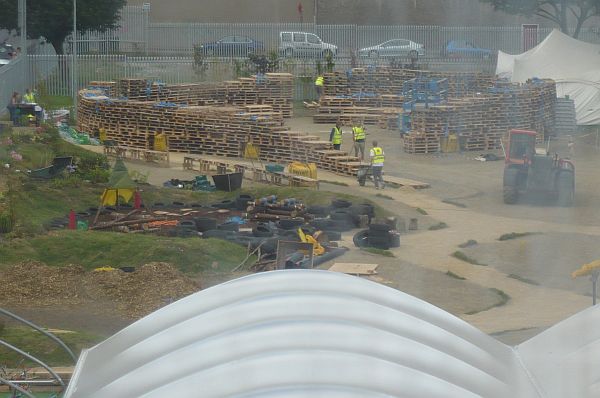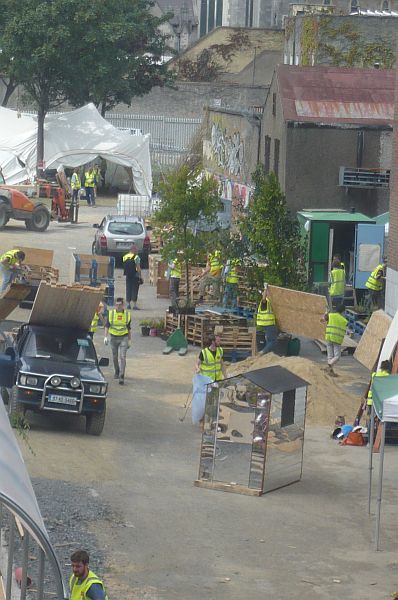 It's amazing how much impact the park has at ground level.
People are building things and there are artists creating installations using recycled materials.
I'll be doing a post on them tomorrow.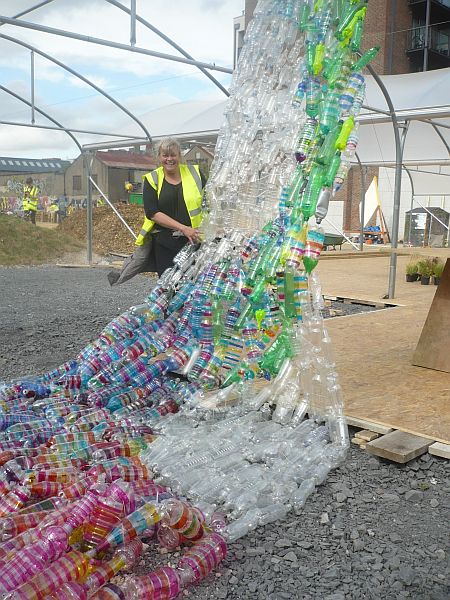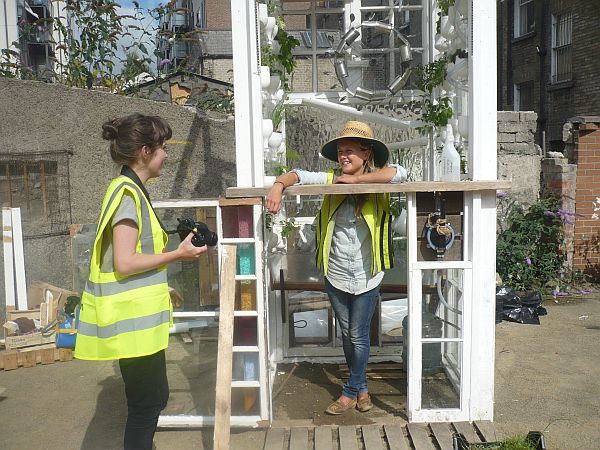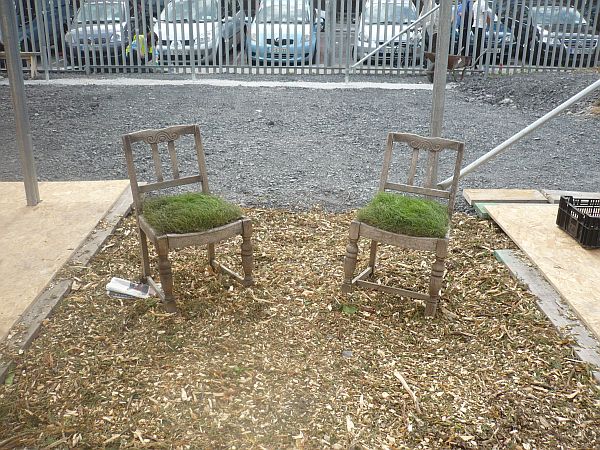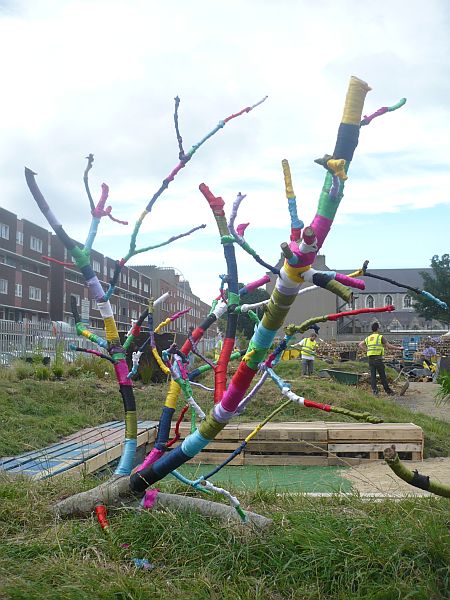 The pop up theatre is very impressive and seems to be growing by the hour.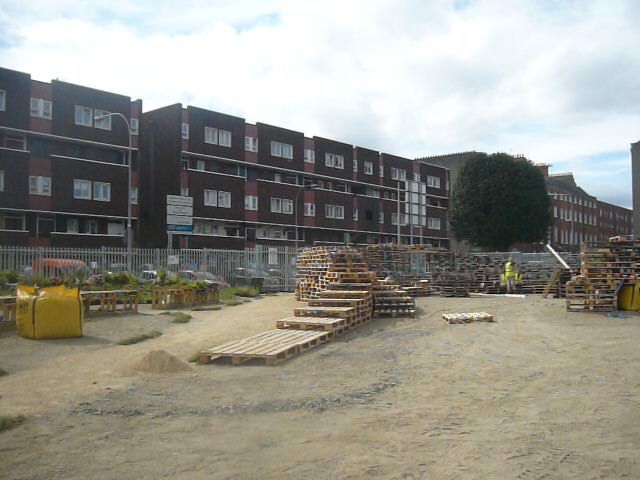 Mary will be doing a post on the pop up cafe. All I can say is WOW. There are plants and cool tables and benches made from pallets.
Have a gander at  more pics of the site.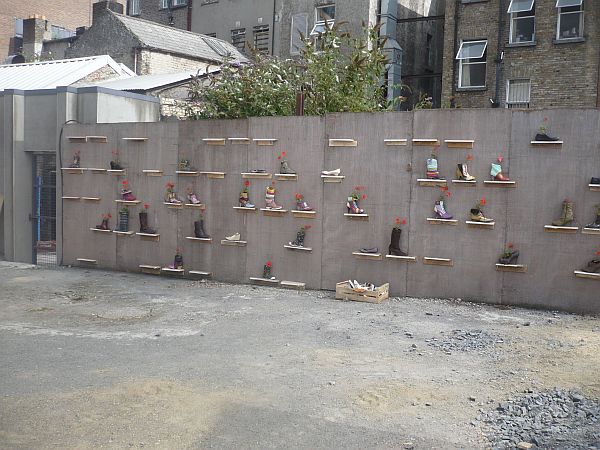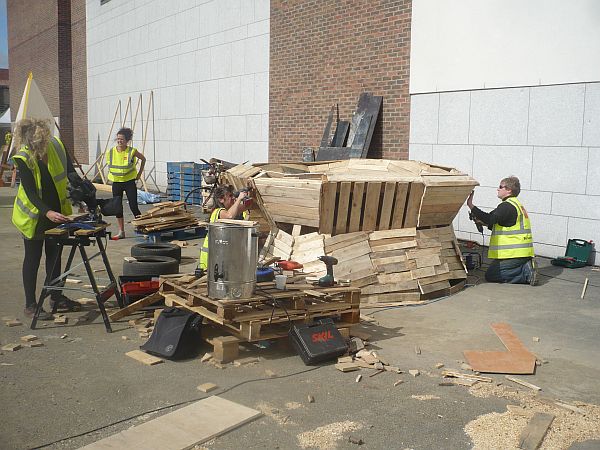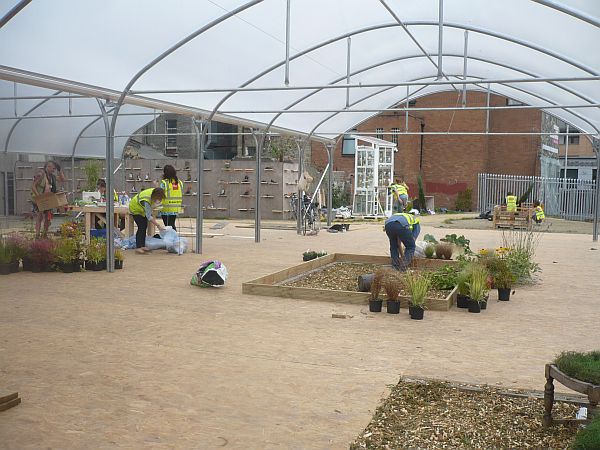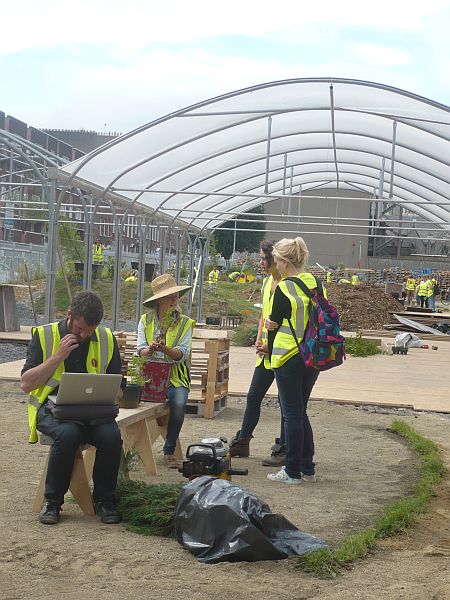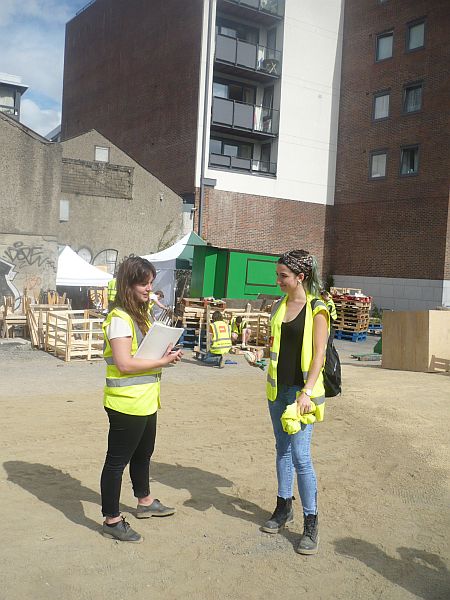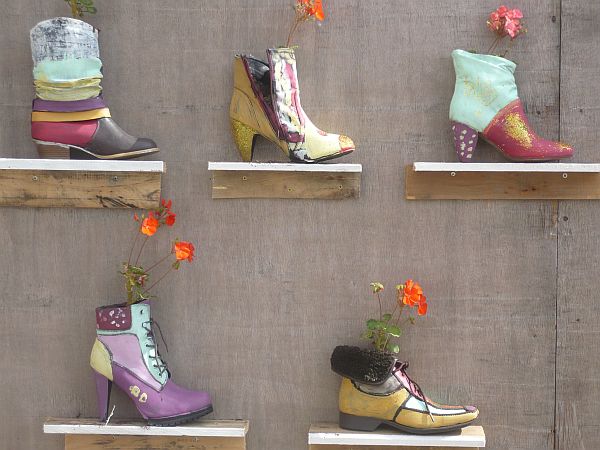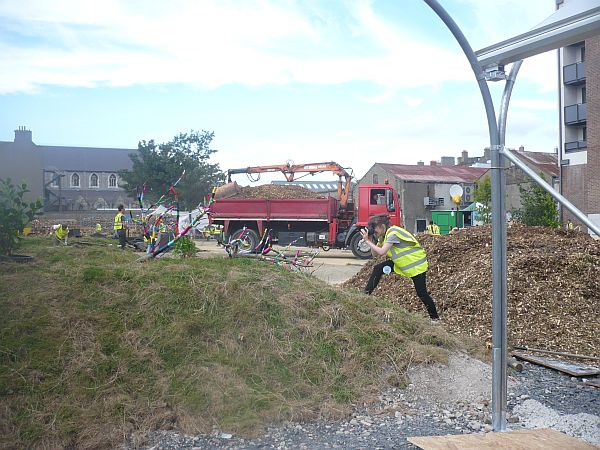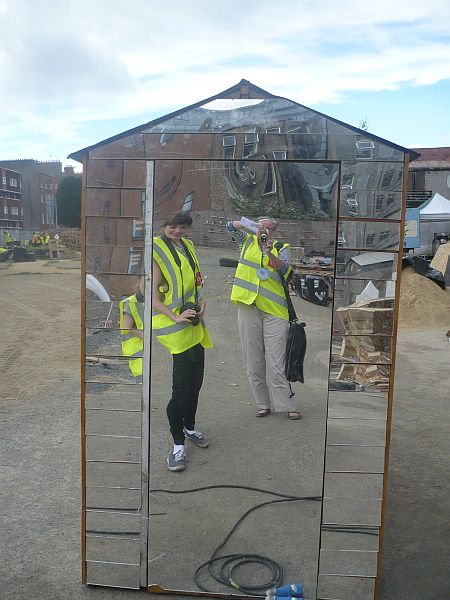 I'll be back tomorrow with 2 stories of artists installations and on Friday with pics of the Launch tomorrow night.
Meantime, check the events list  for so many amazing activities.
The park is open to the public on Friday August 23 and the weekend is jammed with great stuff.
Come visit and see how a dream can be made a reality when heaps of people get involved.
You can read more of Liz's posts on her Life Dreaming site
Enjoy